FIND US
At Sveavägen 10, you will always find the perfect venue. We can receive up to 1000 guests on our generous 2500 sqm in one floor, spread over 6 different rooms.
We are happy to combine venues with concepts as desired.
Contact us with your visions and ideas.
Contact us
LIVING
Does the capital appeal to you enough that you wish to be staying overnight, we can warmly recommend accommodation at one of our partner hotels. Spend one night or more at the historic hotel that refuses to grow out of playfulness! Berns Hotel is a short eight-minute walk from Sergel Hub, in the heart of Stockholm's inner city, with 81 personally decorated rooms, several awards and an intimate boutique hotel feel, Berns is not just a place to sleep; at Berns you live!
Another stone's throw away you will find the Bank Hotel. An impressive building in one of Stockholm's most prestigious locations, just a few steps from the quayside and just as close to the best shopping streets, the coolest nightlife and the most attractive culture that Stockholm has to offer. Now the building has been lovingly renovated and today houses a lively, intimate boutique hotel with sophisticated bars and an elegant restaurant.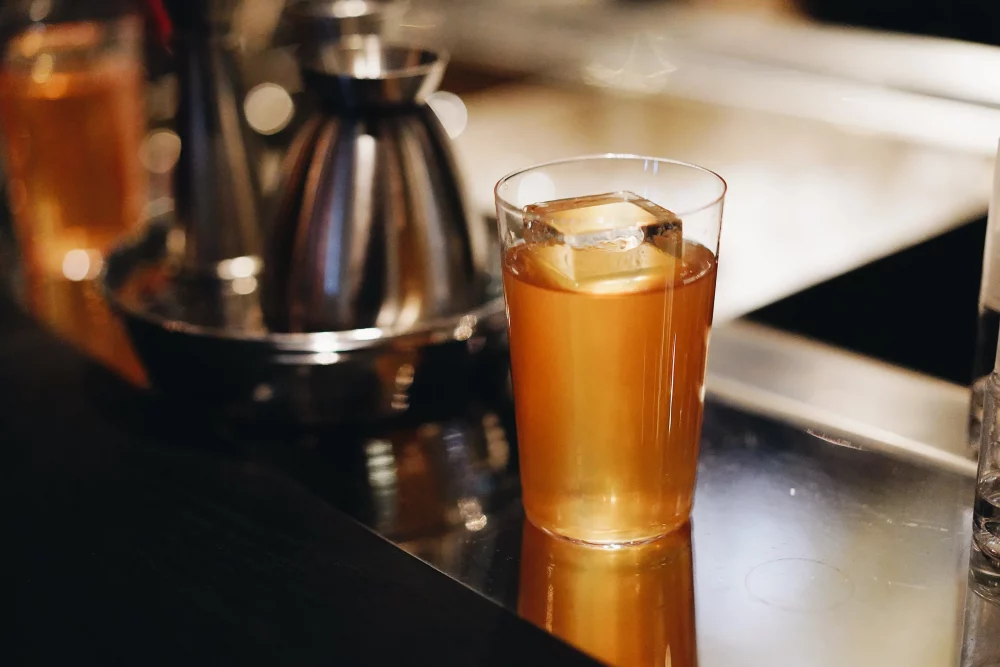 FOOD AND DRINKS
After a long and stimulating day with a lot of thinking, the stomach may feel empty or maybe a bit dry in the throat. Here we have collected some tips to satisfy just those needs and more! If it is high altitudes that attract, both food and drink can be enjoyed at Spesso. With a feeling for Italian cuisine, you get to experience flavors that dare to take over, do not miss the chance to taste the well-made drinks when you are there and enjoy the view in 360 degrees.
Maybe award-winning drinks are of interest? Then we recommend a tasty visit to the Röda Huset! Hampus Thunholm pushes the boundaries with cocktails and food inspired from the past with the future in mind. The menu is never the same so you can be sure that you always get something innovative to taste.
If you want more excitement and adventure, we know exactly where you should take a walk; Coquetel Social. Let yourself be swept along in a fantastic atmosphere inspired by 60s luxury combined with influences from Rio de Janeiro and Havana. Enjoy classic cocktails made from scratch with first-class ingredients.
TO DO
No matter what appeals to you the most; shopping or sightseeing. Stockholm something for everyone to be satisfied. With just a few quick steps across the streets of Stockholm, you can in a few minutes be in front of the monumental entrance to Nordiska Kompaniet. The doors to this stylish department store on Hamngatan in Stockholm were opened in 1915 and are well known for excellent service, luxury brands and absolutely fantastic Christmas signage. Here you will find everything you can think of and if you want help choosing, you can book your own personal shopper.
If you want a little more greenery and nature, do not miss Djurgården. Here are nice walking areas and beautiful views. Djurgården also houses several of the city's main museums, attractions and a number of pleasant cafés and restaurants. Why not rent a bike or canoe for an unforgettable adventure?
Does it itch in the cultural nerve? Let your walk take you to Nordiska Museet. Here are both permanent exhibitions filled to the brim with rich history, and temporary exhibitions that you absolutely can not miss! Maybe it's the photographic art that appeals to you more? By boat you can easily get from Östermalm to Slussen to be able to visit Fotografiska. Let yourself be captivated by what digital art can create and take a look past Sweden's best and most sustainable restaurant in 2021.
The boats in Stockholm's waters can take you so much further than just between Djurgården and Slussen. Take an excursion in the archipelago, visit Fjäderholmarna for a meal, or take a day trip to Vaxholm. The possibilities are as many as the boats and there are plenty of them!
Maybe shopping in a slightly more local form tickles the pickle? We may have mentioned Nordiska Kompaniet before, but do not miss to visit the charismatic Sturegallerian. The mall is an elegant and well-preserved building that knows what the word luxury really means. Explore the shops, have a drink in one of the bars, or maybe even take the opportunity to visit the historic Sturebadet for a bit of relaxation. Maybe the bubbly Mood Stockholm mall calls your name. Here you can experience Stockholm both in height and width. With several floors of shopping and good taste experiences, it is easy to make time go by. Don't miss out on the activities that take place here every now and then!